Strategically located in the heart of South East Asia, Singapore is a melting pot of culture. From a third world country where they were once a regressive fishing village to a first world country, now ranked as top 3 most competitive economy in the world. Who would not want to visit Singapore?
If you are a family with little kids, this would be a very wise choice. They boast a low crime rating for the past decade so you and your kids are free to roam their streets even at night. They also have an impeccable cleanliness campaign all throughout their city, so expect to have a clean surrounding anywhere you go. And most importantly, they have a lot of places that would surely interest the young and old alike. Here are the places that should be on top of your Singapore itinerary.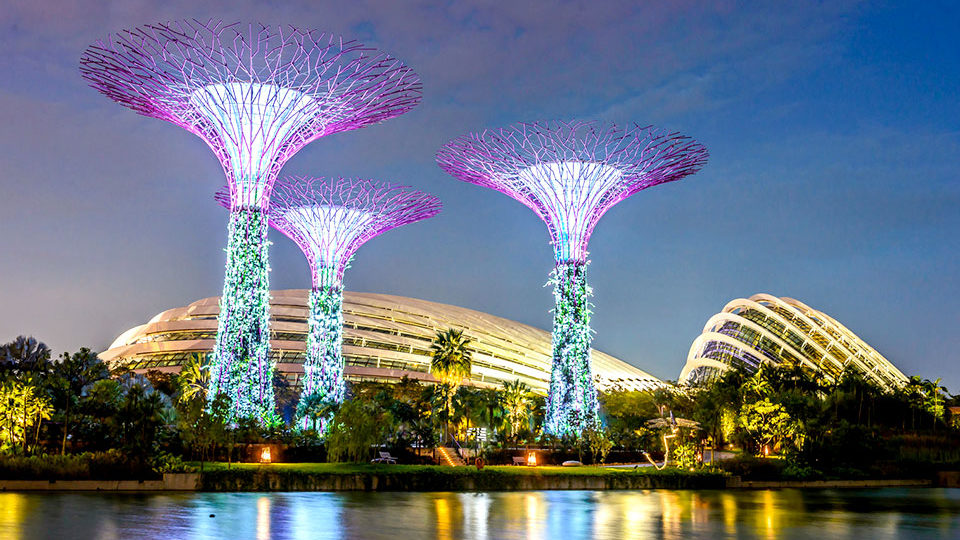 UNIVERSAL STUDIOS SINGAPORE. When Universal Studios opened in 2010, it is then the first grand amusement theme park to open in South East Asia. You can never go wrong if you visit this place with kids because they offer 24 attractions in 7 different themes from famous movies like Transformers, Jurassic Park and Shrek. Food stops are also scattered all around the park so children can never be hungry. Moms and dads will also be entertained with live stage shows, street entertainment, and shopping.
GARDENS BY THE BAY. The seashell-like greenhouses stand proud near the world-famous Marina Bay. The bigger greenhouse, The Flower Dome, is a recreation of the drier spring Mediterranean climate and is the best place to acquaint the children to nature. It displays hundreds of exotic and eye-catching flowers in 9 different gardens but what attracts most is the towering African Baobabs that look like upside down trees. The other conservatory, known as Cloud Forest, offers a man-made mountain and falls surrounded by orchids, ferns and other vegetation that would complete the tropical highland feels. The steel Supertrees outside that houses 200 different species of flora and foliage is the best complement for the 2 columnless conservatories.
SINGAPORE FLYER. If you want to see the best view of Singapore, a family ride on the Singapore Flyer would be highly recommended. Kids would automatically love the idea of riding a giant Ferris wheel and parents would appreciate the panoramic view of the city. Aboard one of the 28 capsules, your family can readily have an instagramable picture with the breathtaking background.
SINGAPORE ZOO. What would be a more family-friendly place to visit than a zoo? Singapore Zoo is home to thousands of animals from all over the globe and what's really amazing is that they don't put them in steel cages, instead they are exhibited in the most naturalistic way possible. Kids can have the opportunity to be interactive with the more docile animals and live animal shows are for free during a daily schedule. The zoo is so vast that they provide trams for the tired feet and food court in the entrance area for the hungry tummies.
S.E.A AQUARIUM. If your children are fond of marine creatures then exploring the underwater world would be a perfect choice. Fascinating sea life with over a 100,000 marine animals swimming in the gigantic tanks will fascinate children from all ages. It's a magical place to learn more about sharks, sea cows, manta rays, groupers and other sea creatures. Inside the twists and turns of the park, you will encounter an enormous aquarium that will leave your family awestruck by its mere magnanimity; feel free to sit around the spotless glass panels and watch marine life unfold in front of your eyes.
So what are you waiting for? Book that flight to Singapore now with the whole family and relish good memories while visiting these top attractions.